A unique building located in the centre of Madrid, in Plaza de las Cortes, in front of the Congress of Deputies and only a few metres from Puerta del Sol. Its location, overlooking the square, offers a panoramic view of the gardens of the Parque del Retiro park.
Right in the heart of the art triangle formed by the most important museums in the city, El Prado Museum, Reina Sofía National Art Museum and Thyssen-Bornemisza Museum, it has one of the most authentic architectural styles in the old centre of Madrid and in the Barrio de las Letras literary quarter.
The classic style building, which was built in the 80s, was successfully adapted to the typical style in the neighbourhood. Its architect, Fernando Chueca Goitia, was also responsible for extending the El Prado Museum and the La Almudena Cathedral, among other works. The construction involved luxurious materials such as marble, stone marquetry, and maple root inlays and woods. A recent refurbishment combined contemporary elements to turn it into a luxury hotel.
The Villa Real Hotel 5* in the centre of Madrid has 115 luxury rooms and suites, wedding reception rooms, meeting rooms and function rooms, a gym, the East 47 Restaurant & Cocktail Bar, as well as rooftop terrace and pool. It also offers parking with power socket for electric vehicles with Menneke Type 1, Type 2 32A and Schuko 12A connectors.
Member of: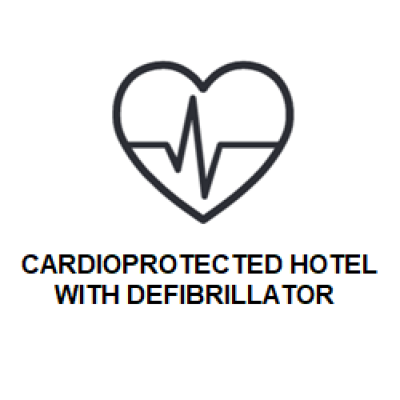 Services
115 luxury rooms and suites
East 47 Restaurant & Bar
Fitness centre 
Terrace and pool
Free WiFi in all areas
Meeting rooms and function rooms
Ancient Art Collection
Parking with power outlet for electric vehicles
24-hour room service
Laundry and ironing service
Disabled access
Small dogs allowed
Cardioprotected hotel with defibrillator and trained staff to use it in case of need